Serving Programs & Teachers
Programs, Teachers, and Childcare Professionals
Early care and education providers play a vital role in ensuring that young children are prepared for success in school and success in life. Whether you own or work at a child care center or you care for children in your home, Foundation First wants to partner with you to help you support your children during these crucial years of development.
Types of Programs:
Private Center Based
Headstart
VPI (Virginia Preschool Initiative)
Family Day Home Providers

Programs & Teachers
Family Day Homes
For more information on our Family Day Homes, contact Mary Braxton.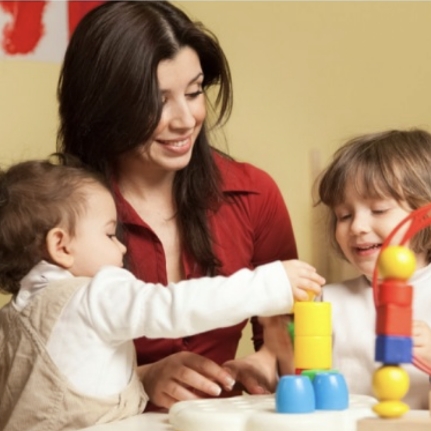 Helpful Resources
VQB5 Initiative
Ages and Stages Questionnaire
VQB5 Indicators For Responsive Teaching: Creating A High Quality Preschool Learning Environment
Virginia's Early Learning and Development Standards (ELDS), Birth-Five Learning Guidelines
Family Council Model Guide
Community Resources